ENG Size crochet octopus of about 24 cm (9.4 inches). Materials - 100% cotton yarn, hollofayber, buttons. Sold. I can make to order.
You can download the Crochet Pattern Octopus and make their own toy.
RUS Размер осьминога около 24 см. Материалы - пряжа хлопок 100%, холлофайбер, пуговицы. Продан. Я могу сделать на заказ.
Вы можете скачать мастер-класс "Осьминог" и связать игрушку самостоятельно.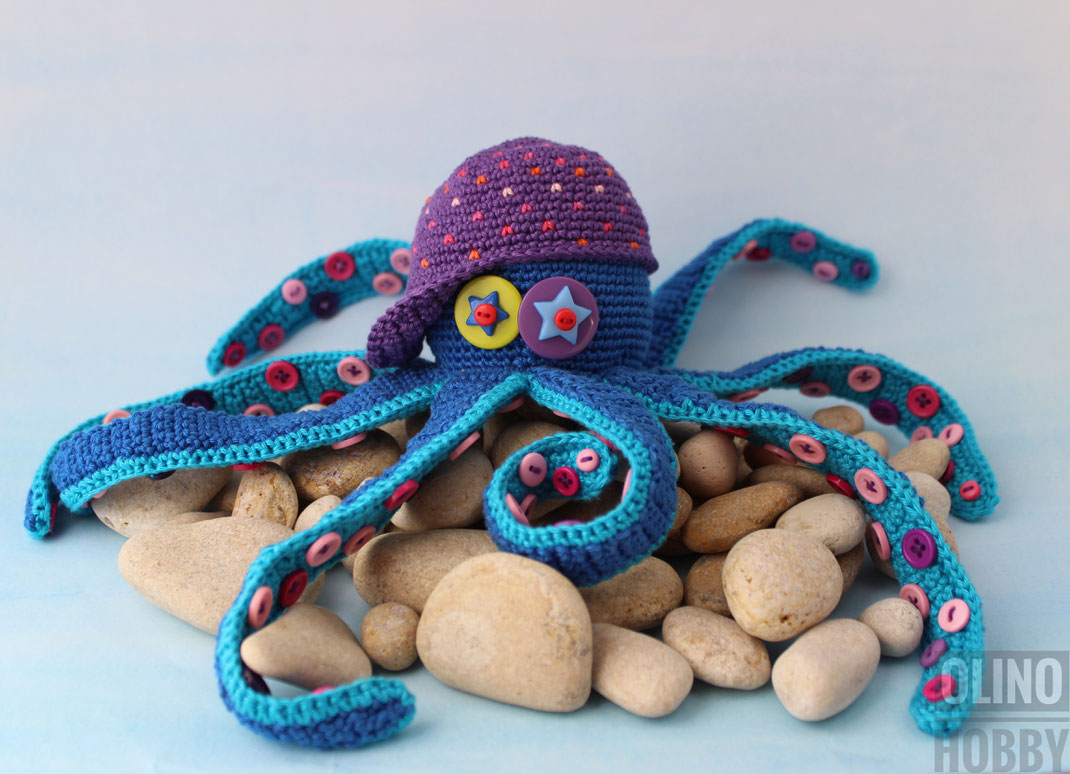 ---