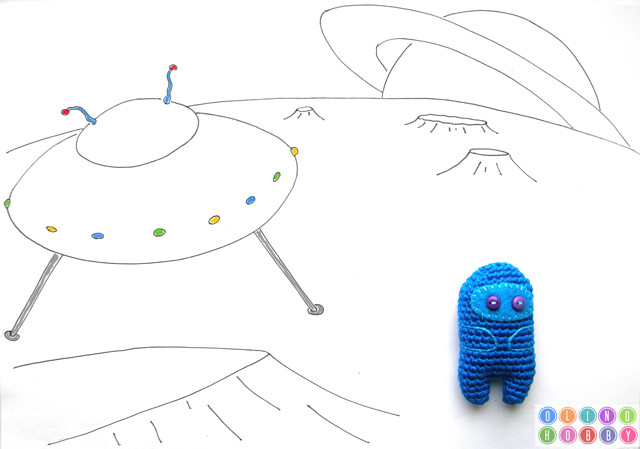 ENG What can be linked from the tiny remnants of yarn? Yes, anything! And it's easy) That's it.
It is a pity that there was so little yarn. I would like to crochet a large colony of aliens. But he's the only one. Alone in the universe ...
Size crochet alien of about 5 cm (2 inches). Materials - 100% cotton yarn, hollofayber, buttons. Not for sale.
RUS Что можно связать из крохотных остатков пряжи? Да всё что угодно! И легко. Примерно вот так. Жалко, что был такой маленький моточек, а то я бы целую колонию пришельцев связала. А так только один... Один-одинешенек...во всей вселенной...
Размер пришельца около 5 см. Материалы - пряжа хлопок 100%, холлофайбер, пуговицы. Не продается.