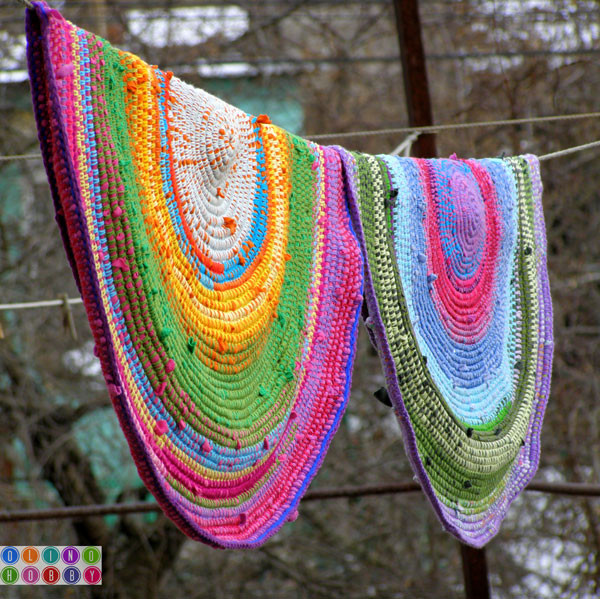 ENG Size crochet rug of about 70 cm (27.5 inches). Materials - 100% cotton yarn. Not for sale.
You can download the FREE Crochet Pattern and make their own rug.
RUS Размер вязаных ковриков около 70 см. Материалы - пряжа хлопок 100%. Не для продажи.
Вы можете скачать бесплатный мастер-класс "Коврик из футболок и остатков пряжи".
В отличие от традиционного "бабушкиного" коврика, который вяжется из нарезанных лоскутков, мой коврик получается более легким и мягким. Его легко стирать и он быстрее сохнет. А при вязании расход тряпочек (футболок) значительно ниже.